Salford City
AEC Reliance TRJ 109
This is the renovation project we are currently working on. It was new to Salford City in February 1962 it has a Weymann B45F body No M187, AEC 470 engine and chassis No AEC Re 2MU3RV3870. It is believed to be the only surviving single deck Salford City bus and we hope to have it completed sometime in 2014 & on the road for 2015, although it is proving a very challenging project. We have had a real problem with the engine, the original engine was completely worn out and was just not worth rebuilding so we acquired a second hand "supposedly sound engine" and this also turned out totally useless. We managed to find another engine and after putting it in the bus it ran and sounded ok, after a few runs "disaster" the water had mixed with the oil therefor one or more of the piston liners was porous and worn out. Well by this time we where getting a bit fed up and AEC 470 engines are not exactly easy to come by "good ones anyway". So we decided no more wasting time with duff engines so we stripped it down and replaced the worn out parts with brand new piston liners and O rings, full set of pistons and rings and full set of fuel injectors "yes very expensive". After rebuilding the engine it now runs and sounds beautiful. All the brakes where seized solid so we stripped them all down for full renovation and are now in good order. We have also replaced the old clutch with new clutch, cylinders and all pipework. All seats where taken out and have been renovated and repainted and are now back in the bus. The next job is now underway to repanel the bus with new aluminium, all the woodwork that the aluminium beading screws into has been renewed with brand new hardwood to make this job easier.
I will update this page as and when we make progress.
Nearside Offside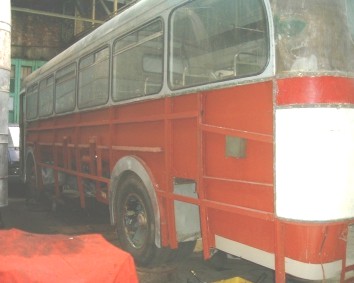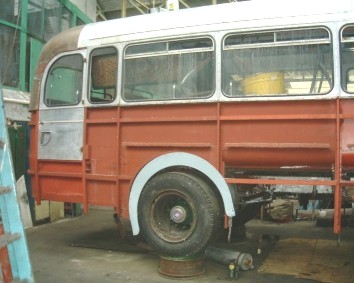 Engine Inside Towards The Back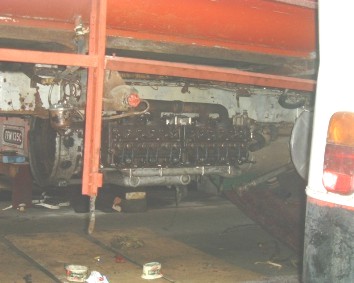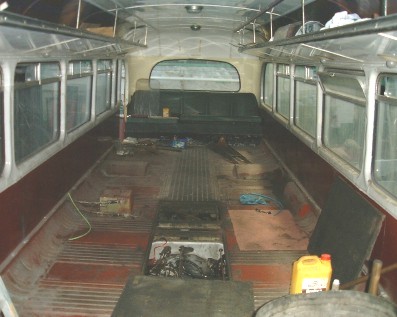 Drivers Cab Inside Towards The Front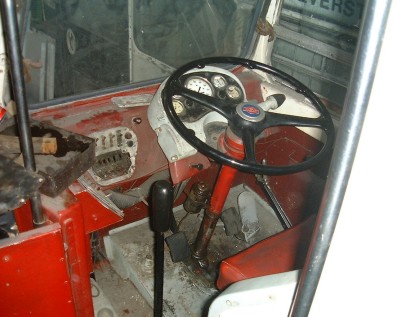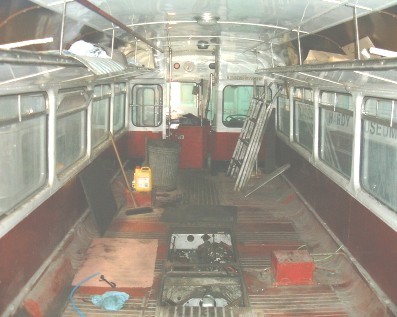 Sunday 21/07/2002 This is the first time since 1986 that the bus has moved under its own power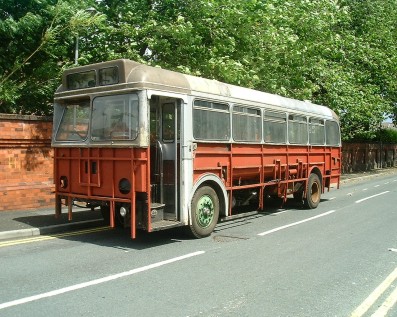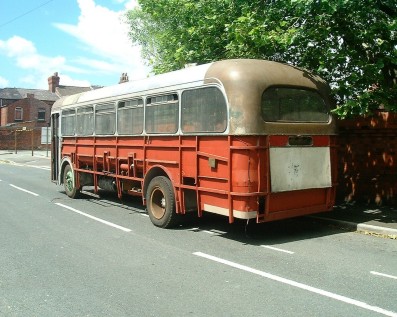 Work on the inside has now nearly finished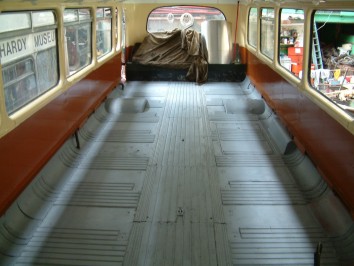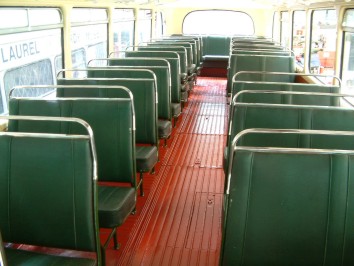 Frank paint strips the roof Underneath painted silver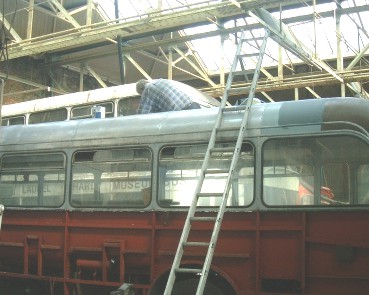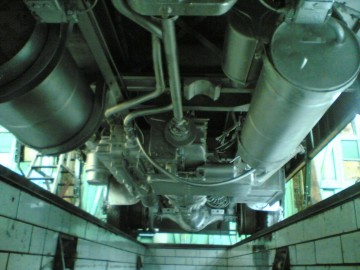 New aluminium panels fitted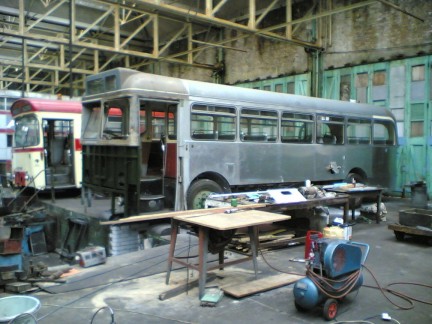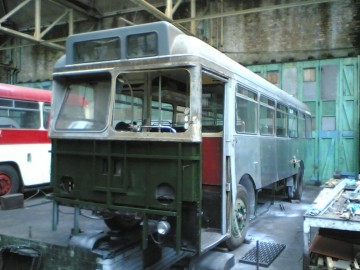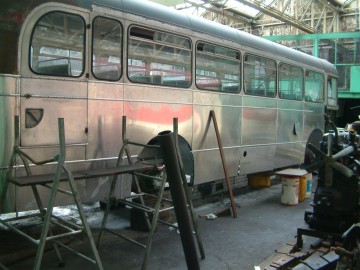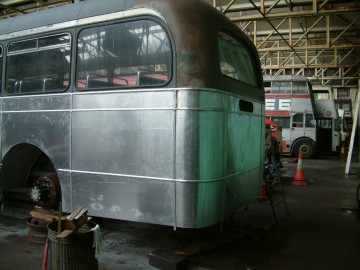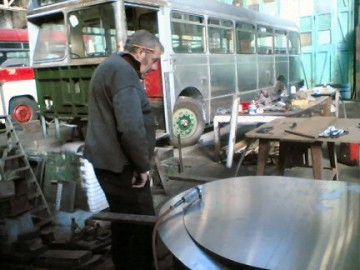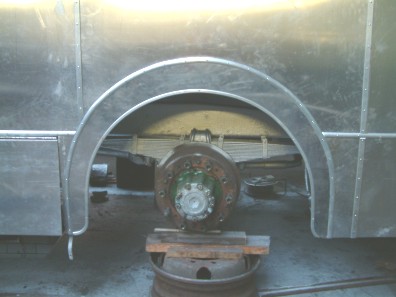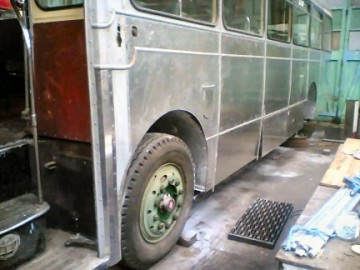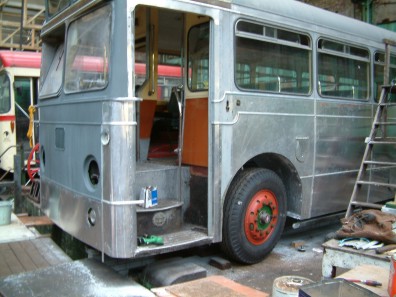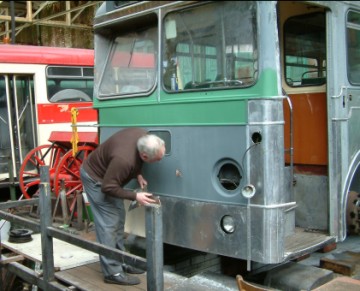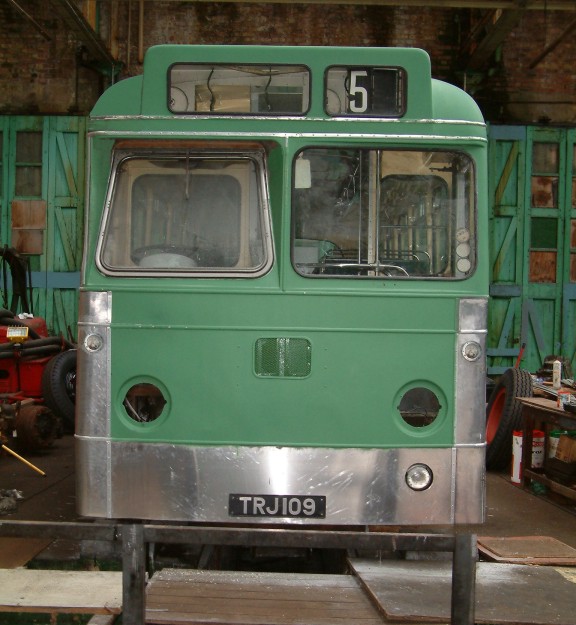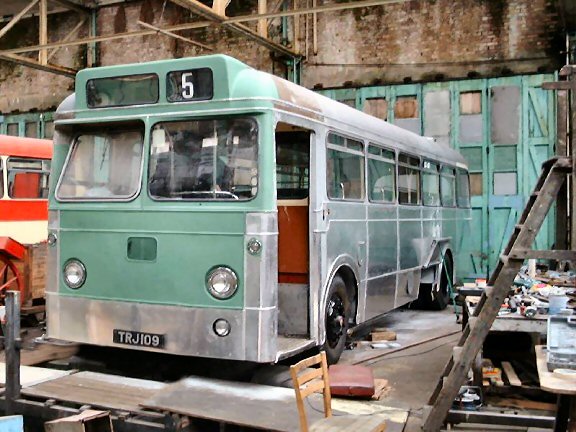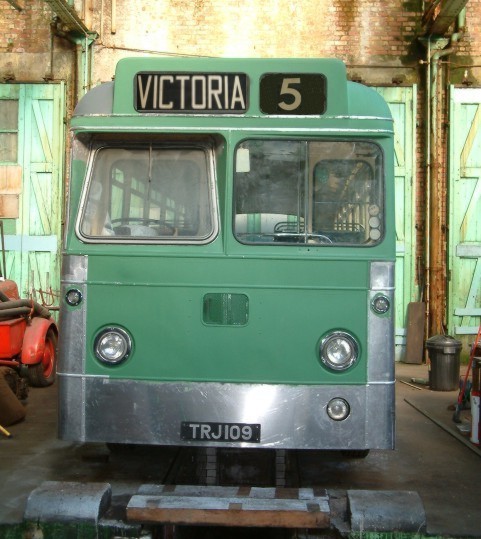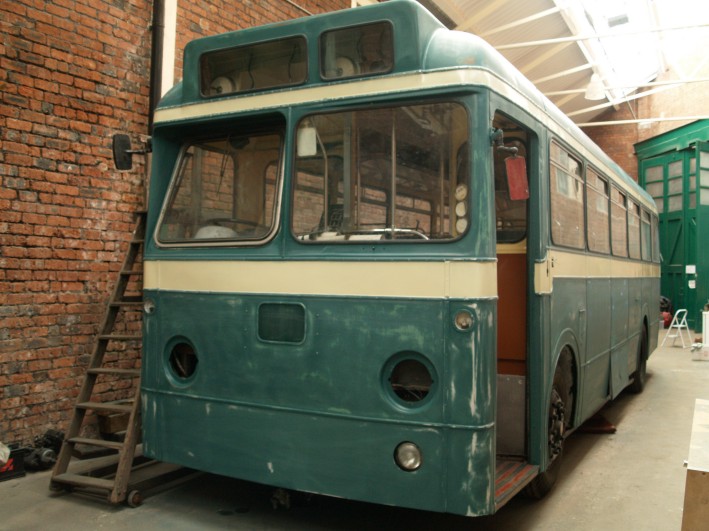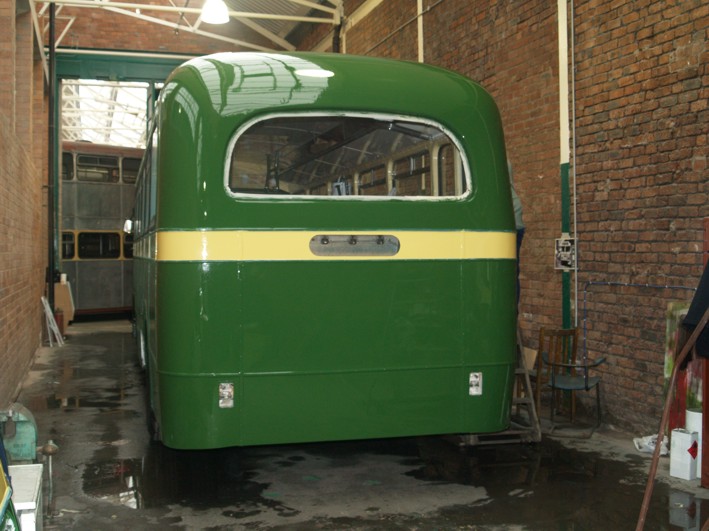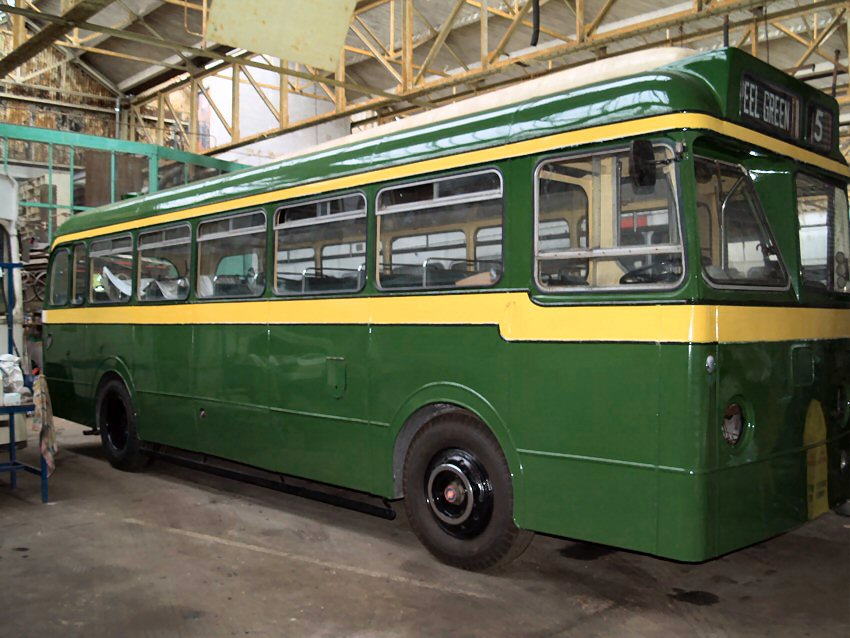 Nearly Done At Long Last.