Halton Transport
Leyland Leopard's No 8 & 9

Halton No 8 along with sister bus No 9 where the first bought by Halton Transport in 1975. Originaly with East Lancs coach bodies they
where soon converted by East Lancs to bus bodies. Although not popular with the Halton drivers in normal service because of slow passenger
entry and exit due to the steep entrance steps they where always chosen for private hire. I think it was something to do with the fact they
could easily achieve 70mph or more on the open road. These buses ended up at Hyndburn Transport and No 9 is preserved in Hyndburns livery.

Coach body
Bus Body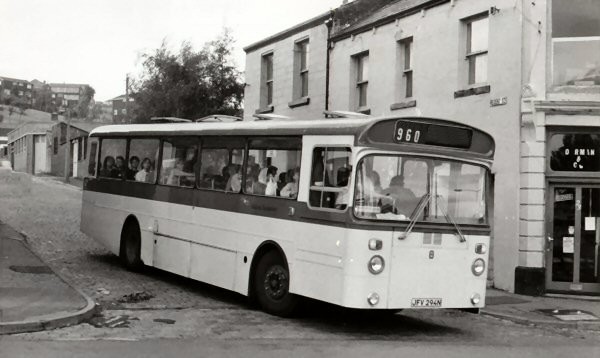 Hyndburn Livery