Crosville Liverpool
This page contains photo's and information about Crosville buses from the former Liverpool depot in Love Lane. I worked at this Crosville depot for about six months until their closure due to industrial action. I gained my P.S.V. licence with Crosville, the P.S.V. test took place in Chester with their own test examiner using bus HVG 932 "picture below". The Bristol VR's that Crosville ran were and still are my favourite bus, especially the ones with Leyland engines "very fast" MPTE Atlanteans where left for dust. Although I was there only a short time this was a great bus garage to work and I still see some of the former drivers that worked there. It was in my opinion a very unscheduled and unnecessary sad day when it closed down.
Liverpool Bus Allocation 1985 - 70, Plus 1 Towing Vehicle Consisting Of :
Single Deck Buses.
BRISTOL RELL / ECW - ERL309 SFM309M
LEYLAND NATIONAL - SNL364 EFM364S - SNL365 EFM365S - SNL413 LMA431T - SNL893 RFM893M
LEYLAND NATIONAL DUAL PURPOSE - ENL827 NFM827M - ENL828 NFM828M - ENL838 NFM838M -
ENL843 NFM843M - ENL849 NFM849M - ENL856 NFM856M - ENL939 HMA660N
Double Deck Buses.
BRISTOL VRT / ECW SERIES 2 - DVG270 HTU159N - DVG271 HTU160N - DVG273 HTU162N -
DVG274 HTU163N - DVG275 HTU164N
BRISTOL VRT / ECW SERIES 3 - DVG277 MDM277P - DVG278 MDM278P - DVG279 MDM279P
DVG280 MDM280P - DVG281 MDM281P - DVG282 MDM282P - DVG283 MDM283P -
DVG284 MDM284P - DVG285 MDM258P - DVG286 MDM286P - DVL321 TMA321R -
DVL328 TMA328R - DVL342 WDM342R - DVL343 WDM343R - DVL347 WDM347R -
DVL355 YTU355S - DVG356 YTU356S - DVL358 YTU358S - DVL359 YTU359S -
DVL360 BTU360S - DVL361 BTU361S - DVL363 BTU363S - DVL364 BTU364S -
DVL366 BTU366S - DVL367 BTU367S - DVL368 BTU368S - DVL369 BTU369S -
DVL375 BTU375S - DVL385 FTU385T - DVL387 FTU387T - DVL388 FTU388T -
DVL389 FTU389T - DVL391 FTU391T - DVL392 FTU392T - DVL393 FTU393T -
DVL394 FTU394T - DVL395 FTU395T - DVL396 FTU396T - DVL410 ODM410V -
DVL429 RLG429V - DVL430 RLG430V - DVL443 RMA443V - DVL492 WTU492W -
DVL493 WTU493W - DVL494 WTU494W - DVL495 WTU495W - DVL496 WTU496W -
DVL497 WTU497W

DAIMLER FLEETLINE / N. COUNTIES (ex Southdown) - HDL915 XUF385K - HDL919 XUF389K - HDL922 XUF392K
BRISTOL VR / EAST LANCS SERIES 2 (ex south Yorkshire P.T.E.) - HVG931 OWE367K - HVG932 OWE272K
TOWING VEHICLE - PSU3 / ALEXANDER - L322 AJA144B
Leyland National SNL 893 Photo Billy Barlow Bristol VRT DVL 429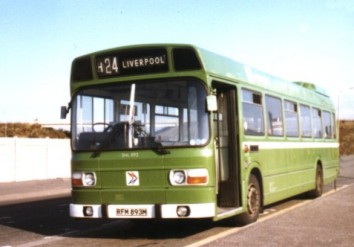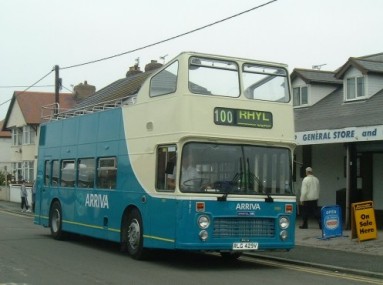 Bristol VRT DVG 270 Bristol VRT DVG 270 On 28.7.02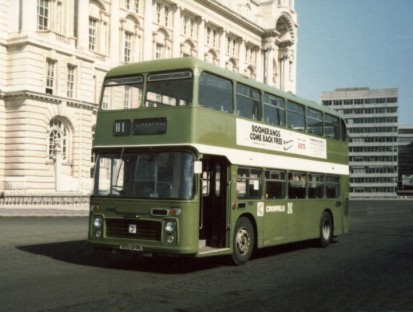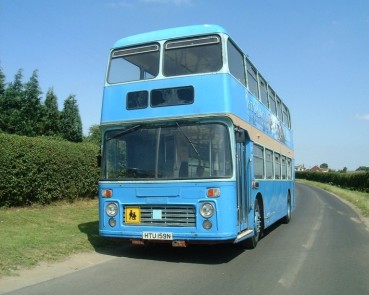 Bristol VRT DVG 286 Photo Billy Barlow Bristol VRT DVL 394 Photo Billy Barlow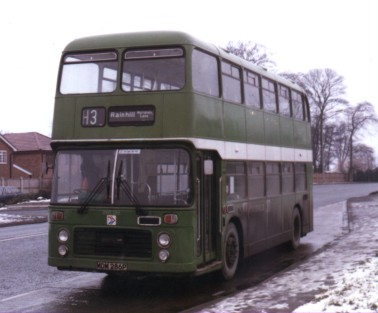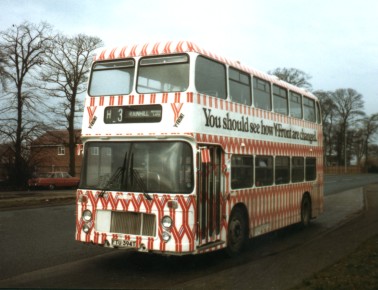 Leyland National ENL 828 Photo Billy Barlow Leyland National ENL 856 Photo Billy Barlow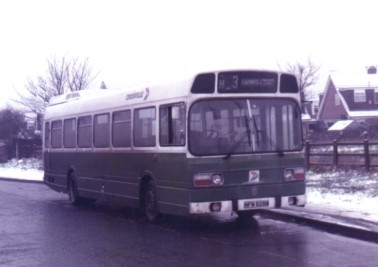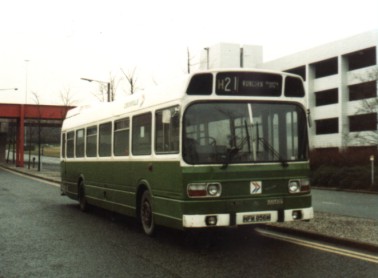 Bristol VRT DVG 274 Photo Jim Gorman Bristol VR HVG 932 took my test in this beast, Photo Jim Gorman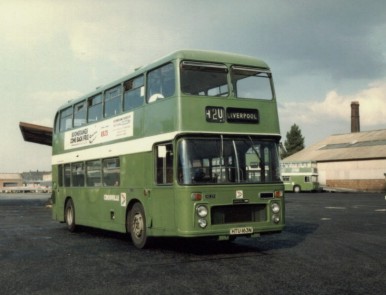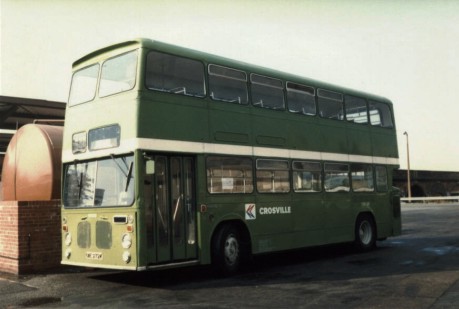 Bristol VRT DVL 391 Photo Billy Barlow Bristol VRT DVG 277 Photo Billy Barlow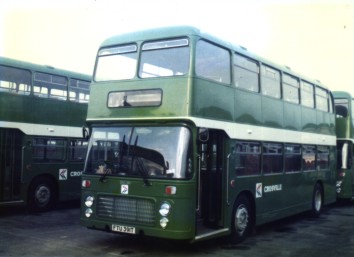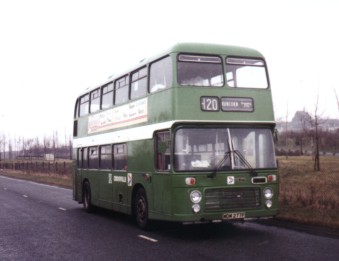 Bristol VRT DVL 347 Photo Billy Barlow Bristol VRT DVL 496 one of the fast ones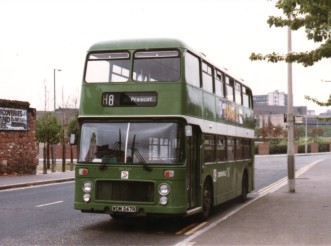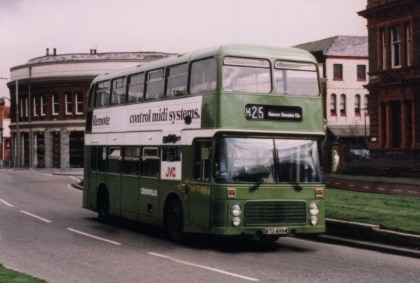 1978 Rulebook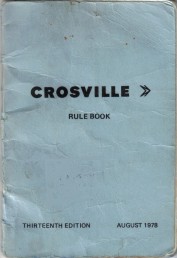 Setright Waybill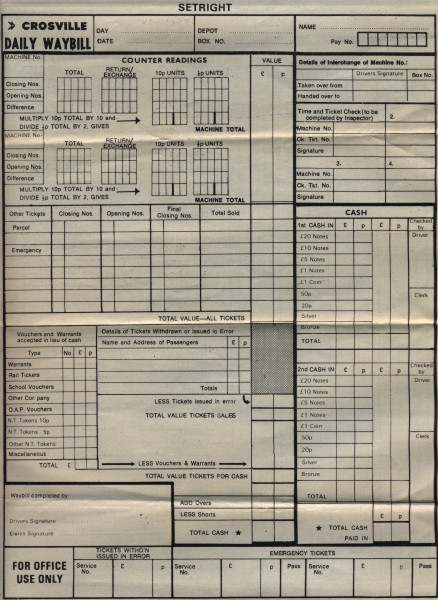 Ace Waybill Almex Magnet Waybill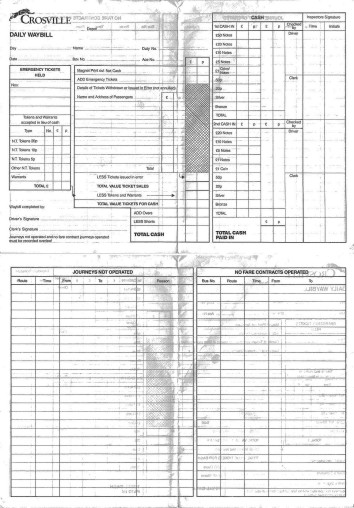 This is the letter i recieved while on strike at Crosville along with the rest of the drivers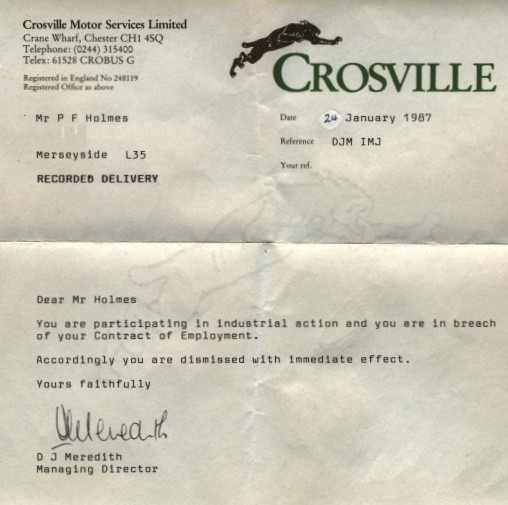 If you have any photo's of Liverpool Crosville's and you would like them displayed
please e-mail them to me and I will credit them to you