WIDNES CORPORATION PD2/40
No 31 562 RTF
This Widnes Corporation Double Decker is restored to its delivery date "Widnes Corporation" livery of January 1961
thus not duplicating No 38 which carries the later "Halton" livery. No 31 was donated to the North West Museum of Road Transport in 1978.
Widnes No 31 at Green Oaks development Widnes in April 1998 operating a free bus service for Halton Market.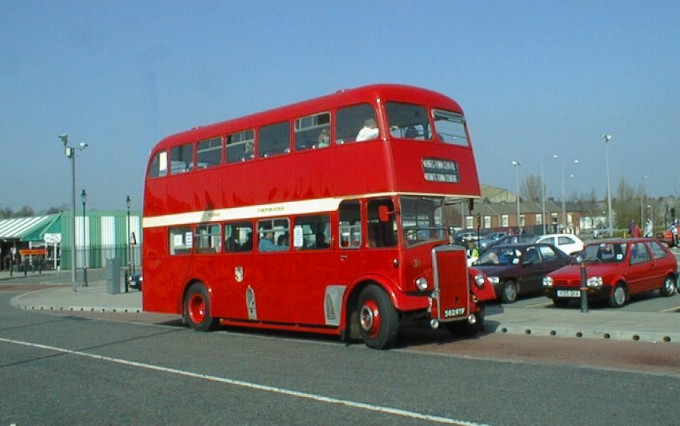 Widnes 31 at Farnworth Widnes 31 just clears the door at Widnes Moor Lane Depot