Leyland Lynx II
No 35 H35 HBG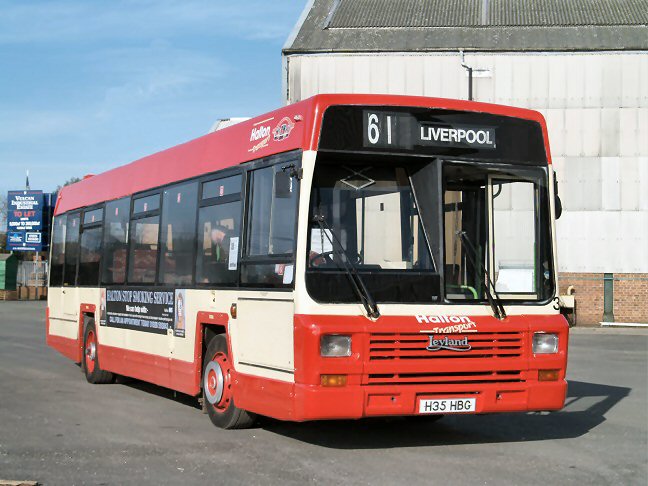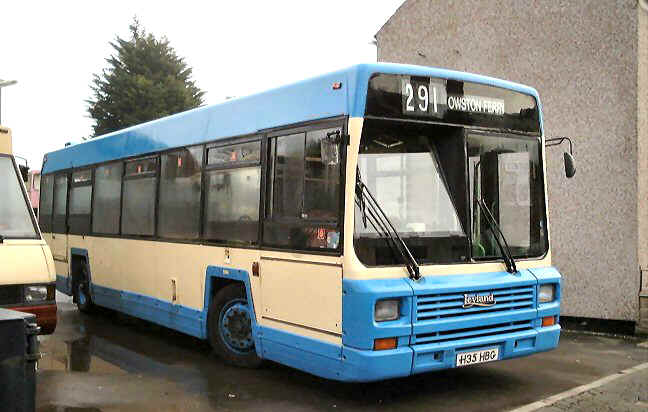 H35 HBG was new to Halton Borough Transport in May 1991 & was the 3rd Leyland Lynx II
to enter service. It worked all of the company's many routes and was a very reliable bus.
Later in its life at Halton it was mainly used on school services and was withdrawn in 2002.
The bus then passed over to Isle Coaches, Owston Ferry, North Lincolnshire. Isle Coaches
operated it untill April 2005 when it was then purchased for preservation by the 1075 group.
The group repainted the bus from its Isle Coaches light blue & cream back to Halton red & cream.
Halton 35 is believed to be one of the newest preserved buses in presevation.

Chassis: Leyland LX2006
Body: Leyland B51F
Engine: Cummins L10.