Whitehaven To Sunderland
This page is to celebrate my "Paul Holmes" journey by cycle across the country with
my dad Fred Holmes who was 70 years old and my two friends Paul Stokes and Dave McKinlay


The Start At Whitehaven Me & Dave Near To The Top Of Hartside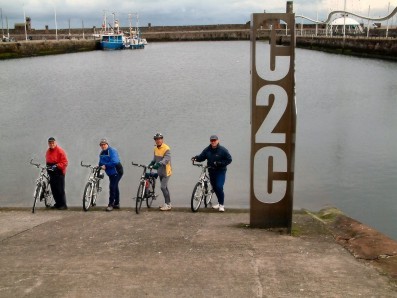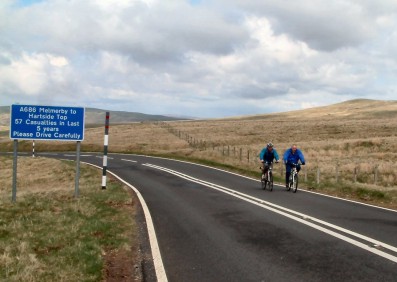 View From The Top Of Hartside Paul & My Dad Take The Offroad To Hartside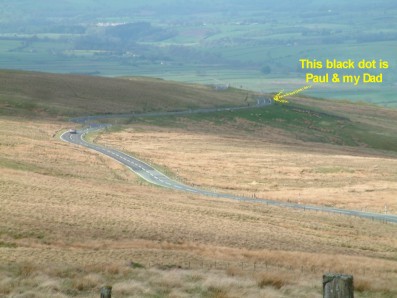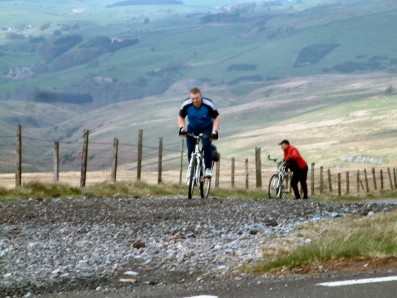 Born 27.10.1933 my dad Fred Holmes was 70 when he did the c2c with us Dave & Paul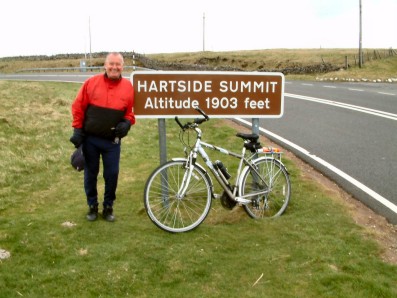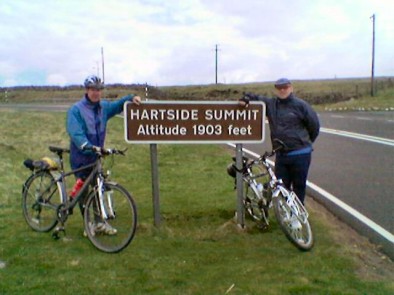 We Stop For A Well Deserved Nights Rest (and a few pints of Guinness) At The Allenheads Inn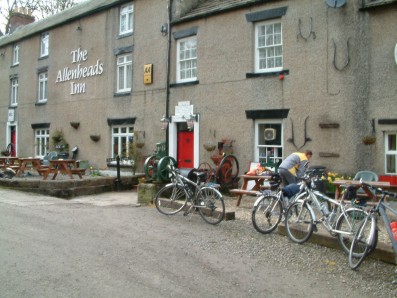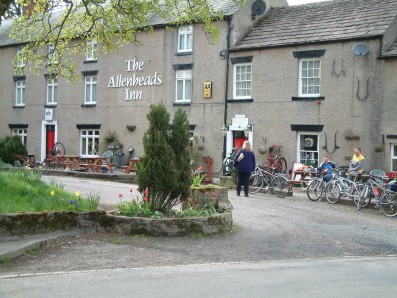 Paul & Dave Dad & Paul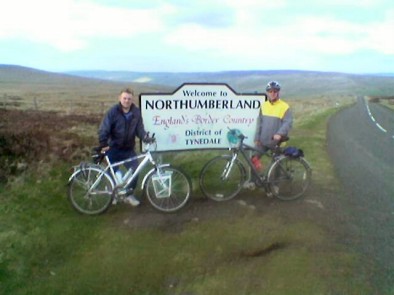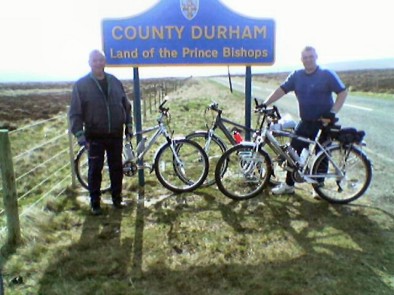 On The Beach At Roker Pier Sunderland Journey Complete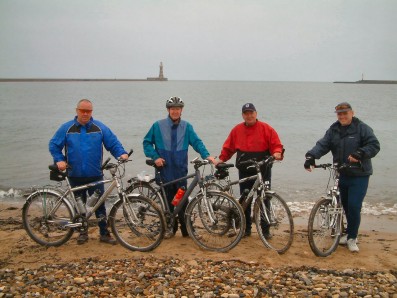 THE JOURNEY TOOK US 3 DAYS AS DETAILED BELOW

Day 1 5.5.2004 Whitehaven To Penrith 51.17 Miles Average Speed 9.2 MPH
Maximum Speed 35.5 MPH Calories Burned 1,063 Journey Time 5 Hours 30 Minutes

Day 2 6.5.2004 Penrith To Allenheads 34.87 Miles Average Speed 7.3 MPH
Maximum Speed 41 MPH Calories Burned 844 Journey Time 4 Hours 45 Minutes

Day 3 7.5.2004 Allenheads To Sunderland 51.96 Miles Average Speed 10.1 MPH
Maximum Speed 30.5 MPH Calories Burned 1,077 Journey Time 5 Hours 7 Minutes

Total Miles 138
Total Journey Time 15 Hours 22 Minutes
Total Calories Burned 2,984

Our bikes were all Raleigh bought from John Geddes Cycles

Me & Paul rode Raleigh S.U.B. XS 24 speed
Dave rode Raleigh X2 24 speed
my dad rode Raleigh P4000 21 speed

The difference between 24 & 21 speed was very noticeable on the trip & my dad in places wished for 24 instead of 21.
John Geddes provided us with all the spare parts and tools we needed for this trip & we only
had to pay for them if we needed them. Our bikes where fully serviced and in tip top condition for the trip.
All bikes had spider tyres fitted & I was the only one to get a puncture due to hitting a pothole on the steep
decent into Nenthead. Pretty scary getting a front tyre puncture at nearly 40 mph. My dad broke
a front wheel spoke on the same decent.
I would recommend this journey to anyone who likes cycling, the scenery and sights are spectacular on route.
We are not fully seasoned or totally dedicated cyclist but do cycle on a regular basis and we still
found this a very difficult challenge especially the second day over some very big climbs.
For detailed information please visit the links below and if you want any route tips or information just e mail me
paul@holmesy.com
We stopped at Brooklands Guesthouse in Penrith on the first night (very highly recommended)
We stopped at Allenheads Inn on the second night (great food and wonderful Guinness)
Visit the web sites below for more detailed information, the C2C guide is a superb informative site.